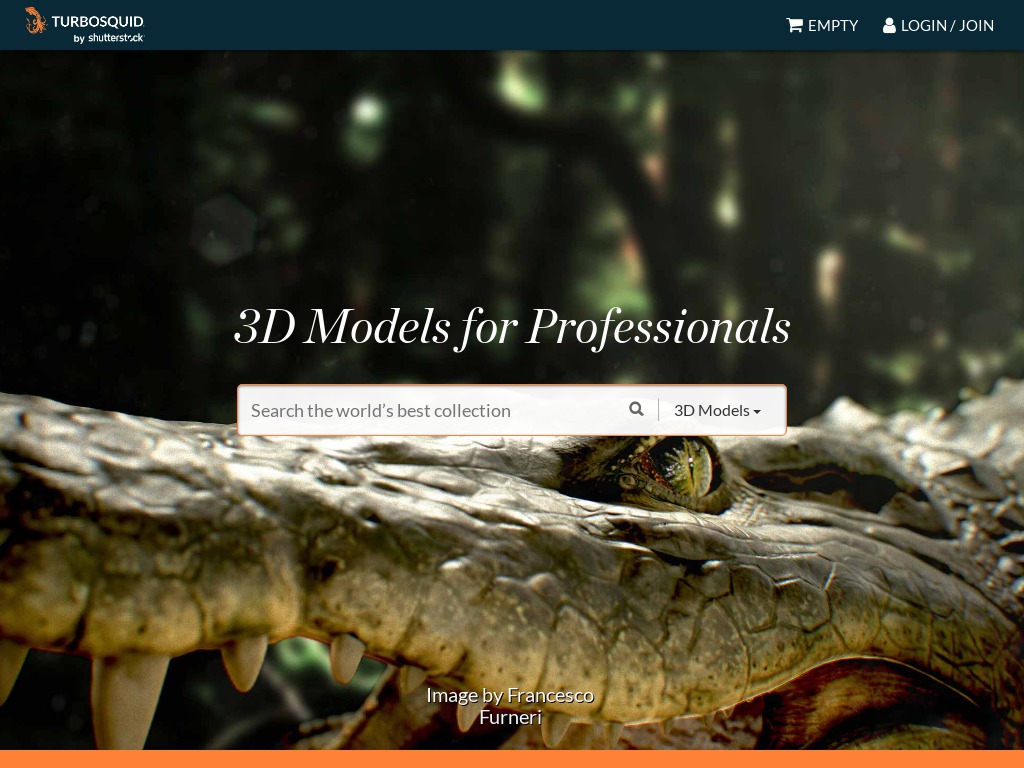 TurboSquid
Turbosquid models are used by game developers, news agencies, architects, visual effects studios, advertisers, and creative professionals around the world.
Whether you're a 3D artist or not, you've probably seen TurboSquid models hundreds of times and didn't know it – which is fine with us!
Our goal is to save customers the time of making a great 3D model, and instead let them spend their time on other areas of their production pipeline.
Our customers tell us they save an average of 27 hours per model purchased, which can be a lifesaver in a time crunch.
TurboSquid's secondary mission is to focus the creativity of artists around the world to continually improve our library of models, while helping the artists who supply those models build a career as professional 3D modelers.